Daisy with some of her young land use teachers. The Maasai children taught me a lot about living on and with the land. Check out the videos we made together in 2009. Now 10 years later we can heal the land together and help the children of these children.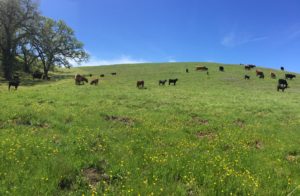 How to make healthy grassland soils video.
Your Story
Everyone has a relationship with nature. What is yours? What is a moment in nature that has impacted your life? Four Pastures is building a forum for everyone to talk about nature and the climate changes they may have seen. People want to know what you saw or how your passion led to the creation of something new. Talk about your roots - people wanna know you have some.
Make a video of your relationship to the land and its changes. Weaving peoples storytelling of the land, climate, technology, and challenge together may help us protect these valuable biodiverse communities that protect our atmosphere and food supply. Interviews with all people including indigenous cultures, scientists, artists can weave the story of our interrelationships with the earth and its elements
We Are All The Team
We all want to do something about climate change. Four Pastures is looking for others who want to participate in growing the four pastures concept.